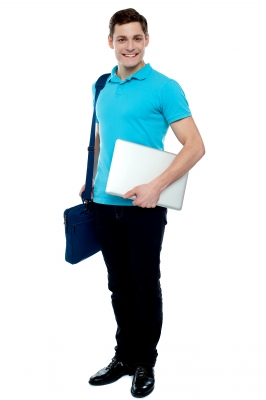 Effortless IT
Our 'Effortless IT' service includes the major IT systems and software required to run your business, delivered to you from our secure data centre. All you need to supply is your computer, mobile device and an internet connection. We include the important IT services that you normally do not think about such as backup, archiving, and file sharing. Most important, the data and your connection to the data is secure, and all of your data is kept here in Canada.
We understand that one size does not fit all so we will provide you with an Effortless IT package that best suits your business.
Included in the Effortless IT Package:
Microsoft Office


You get the most recent version of Microsoft Office to install on up to 5 personal devices. The Office package includes Word, Excel, PowerPoint, Outlook, Publisher, and OneNote.

File Storage and Sharing


Store up to 1 TB of data in our secure cloud storage. Access the data from your computer, laptop, or mobile device. Data can be shared between all users in your company or restricted to specific users. Additional storage space is available.

File Sync


Synchronize your most important data to your computer, laptop, and mobile device. This synchronized data is available to you even when there is no Internet connection.

External File Sharing


Share specific files or folders with people outside of your company through our simple and secure interface. An email is sent to the person with a secure access link that works for them only.

Business-class Email


Full Microsoft Exchange email; allows you to use all of the features in Outlook and synchronizes with most mobile devices.

Additional Email Addresses


Each mailbox can have additional email addresses (aliases) added as required. You can also have company email distribution lists.

Email Archiving


If you like to keep a lot of email in your mailbox then the older email can be archived automatically. The archived email is available to you at any time while you are connected to the Internet and is fully searchable within Outlook.

Email Spam and Virus Filtering


All email is filtered for Spam and virus removal before it reaches your inbox.

Data Backup


Your data and email are fully backed up daily and these daily backups are kept for 3 months.

Data Archive


Archival backups are taken once every 3 months and kept for 2 years. Additional archiving can be purchased separately.

Anti-virus


Managed Anti-virus is provided for your computer or laptop. The anti-virus is monitored and alerts us if it detects anything abnormal on your computer.

Support Services


Telephone and remote support for the cloud systems and connection to these systems is included in your monthly package. Support for your computer, laptop, or mobile devices is available for our preferred-client rate of $100.00 per hour.

Secure Accounting (Optional)


If you use accounting software for your business, we recommend hosting it in our data centre rather than keeping it on your local computer. We provide you with remote access to a virtual desktop in our data centre running your accounting software. Your accounting system remains in a secure "clean" environment away from malware and viruses all protected by two factor authentication. Pricing is dependent on the software you use, please contact us.
Add on options:
Additional storage
Additional archiving
Any necessary hardware
Complete support for local network, workstations, and laptops